Valor Partners announces the successful placement of Mark McArthur as the new EVP of Sales in Americas at Adexa.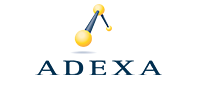 In this role, he will lead Adexa's go-to-market strategy, sales, and business development in North and South America. Adexa is a leading AI powered supply chain planning solution provider.
Mark is one of the nation's leading supply chain executives with leadership experience in some of the largest and fastest growing enterprise software companies, including Blue Yonder, SAP, and Oracle. 
The search was completed by Doug Johnson, President and Founder at Valor Partners. 
About Valor Partners
Valor Partners is a premier boutique executive search firm that takes a holistic approach to finding the exact, best fit for its clients. By creating meaningful, long-term relationships with the partners they serve, Valor Partners invests in the success of the companies it engages with. Valor Partners specializes in recruiting proven, accomplished executive leaders in the Supply Chain, Enterprise/SaaS, Cybersecurity, and Healthcare Tech industries. Contact Valor Partners today.