ParkourSC, a supply chain visibility software vendor, in partnership with Valor Partners, announces the appointment of Stacie Immesberger as Vice President of Product Marketing. In her role, Stacie will lead messaging and differentiation, product marketing strategy, and all go-to-market work.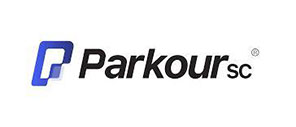 Previously, she served as Senior Director of Product Marketing for Oracle's fusion cloud applications and director of Solutions Strategy and Marketing for Supply Chain at Infor/GT Nexus. Stacie has bachelor's degree in mechanical engineering from the University of Pennsylvania and an MBA from Columbia Business School.
"Stacie brings tremendous experience and market insight to ParkourSC – something they were quick to recognize," said Valor Partners CEO Doug Johnson, who lead the search. "I've known Stacie for 15 years, and it's awesome to build a professional relationship over time and then help someone advance their career."
About Valor Partners
Valor Partners is one of the top boutique search firms in the country and has been working in the software and technology space since 2002. Valor has dedicated practices in Enterprise Software and Technology, and Healthcare Technology. CEO Doug Johnson takes a unique gender-agnostic approach to every search. This ensures that Valor's clients see a complete sample of the best talent in the market, men and women. The opportunity to realize the value associated with gender-balanced teams throughout an organization, but especially at the leadership levels, is a critical factor in Valor's search work.