Sid Lasley Joins Stardog as Vice President of WW Customer Success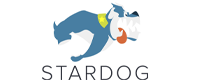 Valor Partners announces the placement of Sid Lasley as Vice President of WW Customer Success at Stardog, a leading enterprise knowledge graph platform provider. 
Lasley is a strategic and results-driven sales engineering and customer success leader with extensive experience capturing new business, penetrating emerging markets, and expanding customer relationships to drive revenue growth.
He joins Stardog from StreamSets Inc., where he served as Senior Director, Customer Success, Americas. Lasley previously held leadership positions at Privacera, Denodo, Dell Boomi, SnapLogic, and Informatica.
The search was completed by Doug Johnson, President and Founder at Valor Partners and team. 
About Valor Partners
Valor Partners is one of the top boutique search firms in the country and has been working in the software and technology space since 2002. Valor has dedicated practices in Enterprise Software and Technology, and Healthcare Technology. They take a unique gender-agnostic approach to every search. This ensures that Valor's clients see a complete sample of the best talent in the market. The opportunity to realize the value associated with gender-balanced teams throughout an organization, but especially at the leadership levels, is a critical factor in Valor's search work.