Sharm Chelliah Joins Greenscreens.ai as Sales Director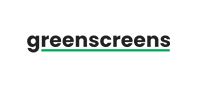 Valor Partners announces the placement of Sharm Chelliah as Sales Director at Greenscreens.ai, a dynamic pricing infrastructure for the freight market that delivers buy and sell-side market intelligence and business insights.
Chelliah is an experienced senior enterprise sales account executive with a proven track record for creating value for clients.
He joins Greenscreens.ai from project44, where he served as Global Account Executive. Chelliah previously held sales leadership positions with Flexport and MicroStrategy.
The search was completed by Nina Heldt, Executive Recruiter at Valor Partners and team.
About Valor Partners
Valor Partners is one of the top boutique search firms in the country and has been working in the software and technology space since 2002. Valor has dedicated practices in Enterprise Software and Technology, and Healthcare Technology. CEO Doug Johnson and team take a unique gender-agnostic approach to every search. This ensures that Valor's clients see a complete sample of the best talent in the market. The opportunity to realize the value associated with gender-balanced teams throughout an organization, but especially at the leadership levels, is a critical factor in Valor's search work.