Rich Pirrotta joins Synergy to lead its Award-Winning Warehouse Management System, SnapFulfil.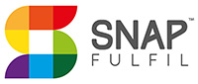 Valor Partners announces the placement of Rich Pirrotta as CEO for North America for Synergy and its innovative Warehouse Management System (WMS), SnapFulfil. SnapFulfil is a cloud-based WMS that allows companies to optimize inventory, space, and labor within their facilities.
Rich has more than 30 years of experience in executive and management consultant roles for Procter & Gamble, Deloitte, and Logicalis. With his cross-organizational expertise in sales, operations, growth, strategy, finance, and change management, he will focus on the growth trajectory of SnapFulfil's current and potential customers by providing their warehouse and fulfillment operations with leading-edge capabilities.
Rich holds an MBA in financial and operations management from the Wharton School of Business of the University of Pennsylvania, and a Bachelor of Science in chemical engineering from Penn State.
The search was completed by Doug Johnson, President and Founder at Valor Partners.
About Valor Partners
Valor Partners is one of the top boutique search firms in the country and has been working in the software and technology space since 2002. Valor has dedicated practices in Enterprise Software and Technology, and Healthcare Technology. CEO Doug Johnson takes a unique gender-agnostic approach to every search. This ensures that Valor's clients see a complete sample of the best talent in the market, men and women. The opportunity to realize the value associated with gender-balanced teams throughout an organization, but especially at the leadership levels, is a critical factor in Valor's search work.