Valor Partners worked closely with Rapid7 to conduct and complete a search for Vice President of Product Marketing.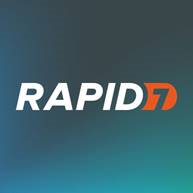 In collaboration with Carol Meyers, the cybersecurity platform's chief marketing officer, and the Rapid7 executive talent team, Valor successfully mapped top talent in the market, conducted recruitment conversations, and introduced highly qualified candidates. The search concluded with the selection of a top candidate.
Rapid7 delivers IT solutions though its Insight cloud, advancing security with visibility, analytics, and automation. Its solutions simplify the complex, allowing security teams to work more effectively to reduce vulnerabilities, monitor for malicious behavior, investigate and shut down attacks, and automate routine tasks.