Valor Partners announces the placement of Chuck Fuerst as the Vice President of Marketing at ReverseLogix, the only end-to-end, centralized and fully integrated returns management system (RMS) built specifically for retail, e-commerce, manufacturing and 3PL organizations.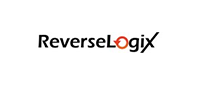 Chuck is a visionary marketing leader with an impressive history of driving sales growth. With his knowledge and expertise, Chuck will help ReverseLogix achieve peak growth through integrated marketing, demand generation, and go-to-market strategy.
Previously, Chuck served as the Director of Product Marketing at Plex Systems, Vice President of Marketing for 3Gtms, led product strategy for HighJump (now Körber), and held marketing leadership positions at Lawson Software (now Infor) and RSM.
The search was completed by Doug Johnson, President and Founder at Valor Partners.
About Valor Partners
Valor Partners is one of the top boutique search firms in the country and has been working in the software and technology space since 2002. Valor has dedicated practices in Enterprise Software and Technology, and Healthcare Technology. CEO Doug Johnson takes a unique gender-agnostic approach to every search. This ensures that Valor's clients see a complete sample of the best talent in the market, men and women. The opportunity to realize the value associated with gender-balanced teams throughout an organization, but especially at the leadership levels, is a critical factor in Valor's search work.