Bill Mueller Joins ParkourSC as Enterprise Sales Director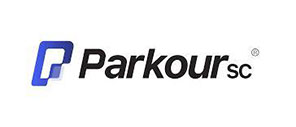 Valor Partners announces the placement of Bill Mueller as Enterprise Sales Director at ParkourSC, a leader in supply chain technology solutions.
Mueller is a strategic and driven sales leader with more than 25 years of experience in enterprise sales, sales management, and sales enablement across multiple verticals.
He joins ParkourSC from Dassault Systems, where he served as Enterprise Client Executive. Mueller previously held sales and business development positions with Wright Avenue Partners, New Velocity Sales Training and Leadership Development, SS&C Intralinks, and Parametric Technology Corporation.
The search was completed by Doug Johnson, President and Founder at Valor Partners and team.
About Valor Partners
Valor Partners is one of the top boutique search firms in the country and has been working in the software and technology space since 2002. Valor has dedicated practices in Enterprise Software and Technology, and Healthcare Technology. CEO Doug Johnson and team take a unique gender-agnostic approach to every search. This ensures that Valor's clients see a complete sample of the best talent in the market. The opportunity to realize the value associated with gender-balanced teams throughout an organization, but especially at the leadership levels, is a critical factor in Valor's search work.