Valor Partners announces the placement of Arthur Smith as Vice President, Head of Cloud & Technology Alliances for Quantexa.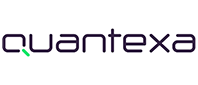 Quantexa's Contextual Decision Intelligence is a new approach to data that gives organizations the ability to connect internal and external data sets to provide a single view.
Smith is a senior enterprise software alliances/partnerships/channel and consulting professional with more than 20 years of experience. Before joining Quantexa, he held leadership positions focused on global alliances for Reltio, Trillium Software, Pitney Bowes, and Speedware Corporation.
The search was completed by Doug Johnson, President and Founder at Valor Partners.
About Valor Partners
Valor Partners is a premier boutique executive search firm that takes a holistic approach to finding the exact, best fit for its clients. By creating meaningful, long-term relationships with the partners they serve, Valor Partners invests in the success of the companies it engages with. Valor Partners specializes in recruiting proven, accomplished executive leaders in the Supply Chain, Enterprise/SaaS, Cybersecurity, and Healthcare Tech industries. Contact Valor Partners today.