Valor Partners announces the placement of Amanda Crocker as Senior Customer Marketing Manager at ReliaQuest, a leader in Open XDR-as-a-Service, where she will build the Customer Marketing Team.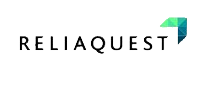 Crocker is a highly effective communicator and leader with more than 15 years of corporate and agency experience in enterprise software. Prior to joining ReliaQuest, she served as Principal Customer Marketing Manager at Oracle where she led customer marketing for their tech and cloud applications, specifically in the retail, CPG and healthcare/pharma space.
The search was completed by Doug Johnson, President and Founder at Valor Partners.
About Valor Partners
Valor Partners is a premier boutique executive search firm that takes a holistic approach to finding the exact, best fit for its clients. By creating meaningful, long-term relationships with the partners they serve, Valor Partners invests in the success of the companies it engages with. Valor Partners specializes in recruiting proven, accomplished executive leaders in the Supply Chain, Enterprise/SaaS, Cybersecurity, and Healthcare Tech industries. Contact Valor Partners today.